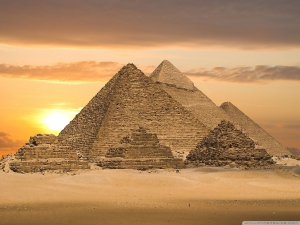 Egypt
A country linking northeast Africa with the Middle East, dates to the time of the pharaohs. Millennia-old monuments sit along the fertile Nile River Valley, including Giza's colossal Pyramids and Great Sphinx as well as Luxor's hieroglyph-lined Karnak Temple and Valley of the Kings tombs. The capital, Cairo, is home to Ottoman landmarks like Muhammad Ali Mosque and the Egyptian Museum, a trove of antiquities.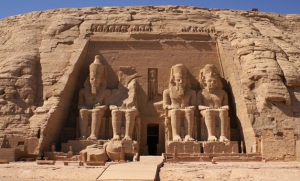 Jordan
An Arab nation on the east bank of the Jordan River, is defined by ancient monuments, nature reserves and seaside resorts. It's home to the famed archaeological site of Petra, the Nabatean capital dating to around 300 B.C. Set in a narrow valley with tombs, temples and monuments carved into the surrounding pink sandstone cliffs, Petra earns its nickname, the "Rose City."
Secrets of Egypt & the Nile Cruise
3-NIGHT CAIRO PRE-CRUISE, 7-NIGHT CRUISE ROUNDTRIP LUXOR, 1-NIGHT CAIRO POST-CRUISE
11 nights
We are thrilled to now take you to a fascinating destination: Egypt. Allow yourself to be treated to a connoisseur's discovery of this ancient civilization as only AmaWaterways can provide – with an unparalleled 11-night Nile River cruise and land experience that includes exquisite cuisine, authentic experiences and the extraordinary service for which AmaWaterways is renowned. Sail aboard the luxurious, newly designed AmaDahlia and explore ancient wonders, such as the beguiling Temple of Luxor and the mystifying Valley of the Kings and Queens. Plus, come face-to-face with the last survivor of the Seven Wonders of the Ancient World, the Great Sphinx and the three Pyramids of Giza. This unforgettable itinerary includes exclusive experiences, such as a private tour of the tomb of Queen Nefertari and a private lunch at the Abdeen Presidential Palace. Uncover the many mysteries and secrets that have shaped Egypt's past and continue to influence the future of this remarkable land.
2022 fares from $6429 CAD