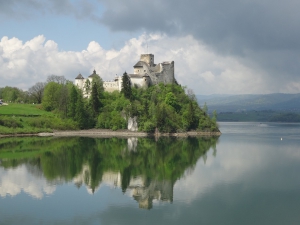 Picturesque cities such as Kraków and Gdańsk vie with energetic Warsaw for your urban attention. Elsewhere, woods, rivers, lakes and hills beckon for some fresh-air fun.
Poland's roots go back to the 10th century, leaving more than a thousand years of twists and turns and kings and castles to explore. WWII history buffs are well served. Tragically, Poland found itself in the middle of that epic fight, and monuments and museums dedicated to these battles – and to Poland's remarkable survival – can be seen everywhere. There's a growing appreciation, too, of the country's rich Jewish heritage. Beyond the deeply affecting Holocaust memorials, synagogues are being sensitively restored, and former Jewish centres such as Łódź and Lublin have heritage trails where you can trace this history at your own pace.
The Best of Eastern Europe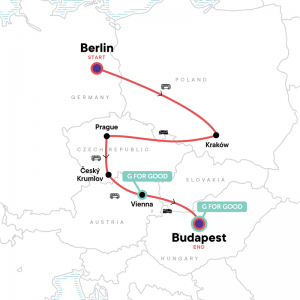 14 days Berlin to Budapest
From fairytale Czech towns to Budapest, the Pearl of the Danube, experience the unique culture, food, and history of Eastern Europe. This two-week trip through six Eastern European countries offers an intriguing combination of urban centres, village life, and outdoor pursuits. Visit castles, churches, and romantic town squares, indulging in Berlin's café culture and Prague's beer.
2022:
Aug 7, 21 $2924
Sept 4, 18, 28, Oct 2, Nov 13 $2609
Eastern Europe, Croatia and the Balkans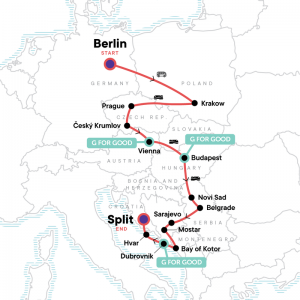 28 days Berlin to Split
This epic cross-European adventure offers an intriguing combination of Central Europe's castles and romantic squares with the Balkans' own historic towns and wondrous landscapes. But this trip isn't a cobweb-enshrouded history tour — you'll connect with village life, immerse yourself in urban centres, and get active with outdoor pursuits, including kayaking in Montenegro and hiking through diverse country. With 28 days devoted to this journey, this is your chance to discover what still feels like a well-kept secret.
2022:
Aug 7, 21 $6099
Sept 4 $5869