Spain
There is so much to do in Spain. Travel the colourful country side, visit the city of Madrid, the beaches of Majorca, or the mountain villages.  Dance the night away with the legendary flamenco dancers while sipping on a glass of sangria. You'll enjoy the history, the art and shopping. And don't forget the "running of the bulls that takes place in August in Pamplona!
Portugal
Outside the cities, Portugal's beauty unfolds in all its startling variety. You can go hiking amid the granite peaks of Parque Nacional da Peneda-Gerês or take in the pristine scenery and historic villages of the little-explored Beiras. Over 800km of coast offers more places to soak up the splendour. Gaze out over dramatic end-of-the-world cliffs, surf stellar breaks off dune-covered beaches or laze peacefully on sandy islands fronting calm blue seas.
SPAIN EXPLORER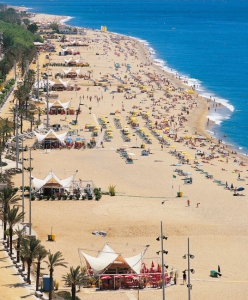 21 nights in Calella
Fly from Calgary, Edmonton or Vancouver to Barcelona, Spain April 14, 2020
Stay 21 or 20 nights at the Miami Park Apart-hotel in a one bedroom with a kitchenette
**taxes, transfers and accommodation included
departing Calgary or Vancouver April 14 to May 6 $2799
departing Edmonton April 14 to May 5 $2799
Portugal Long Stay
Algarve & Lisbon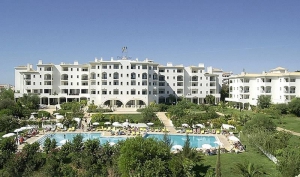 Inclusions:
fly from Canada and stay a the 4* Vila Petra, Albufeira
International flights
21 nights in a studio
2 nights in Lisbon at a 4* hotel
City tour of Lisbon
all transfers
departing:
Toronto Oct 30 to Nov 23, 2019 from $2199
Montreal Oct 31 to Nov 24, 2019 from $2199
Vancouver Nov 1 to Nov 25, 2019 from $2399
Calgary Oct 30 to Nov 23, 2019 from $2299
Edmonton Oct 31 to Nov 24, 2019 from $2349
*taxes included
One bedroom apartments also available.
Porto to Lisbon Atlantic Ride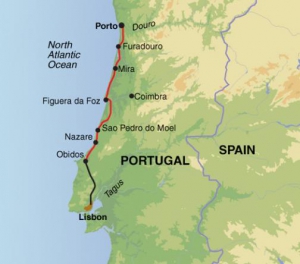 Follow scenic coastal routes along the Atlantic Coast of Portugal
Blessed with sun-kissed beaches, colourful and vibrant fishing villages and scenic routes through pine forests and dunes, the Atlantic Coast of Portugal offers some fantastic cycling holiday opportunities. This tour starts in Porto, a UNESCO World Heritage city awarded best European City Destination in 2013, 2014, and again in 2017. The itinerary follows relatively easy flat or undulating cycling trails along the stunning coastline, with stops in different villages and towns for a full immersion in the relaxed Portuguese way of life. Highlights include a scenic ride through the dunes of the Sao Jacinto Natural Reserve and an overnight in the picture-perfect fortified village of Obidos. After a week of cycling and plenty of free time to enjoy some of the best beaches and restaurants of Portugal, a full day is dedicated to the visit of Lisbon, one of the most charming capital cities in the world.
Sept 8, 11, 15, $2945 Sept 18 $2845, Sept 29 $2655
Highlights
Discover Lisbon and Porto, the two main cities of Portugal
Stay in premium accommodation and try delicious local cuisine
Enjoy gentle coastal rides and free time to relax by the sea
Key information
7 nights 4-star hotels, all en suite
8 days land only / flight inclusive
5 days cycling with full vehicle support (limited seats)
Group normally 6‐16, plus leader. Min age 16 yrs
90% tarmac roads and cycle paths, 10% unpaved trails
Mix of flat riding and some hills throughout
Local bike hire included
E-bike hire available on request
Countries visited: Portugal
What's included
All accommodation
All breakfasts, 1 wine tasting and 1 dinner
All accommodation
London flights (if booking incl. flights)
Airport transfers for group flights
Local bike hire
Walking in Andalucia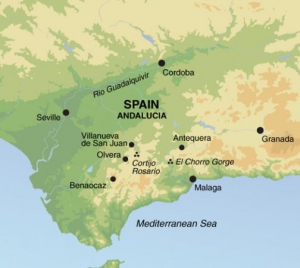 Walking through the olive groves and rugged hills of Andalucia, Spain
Outside the golden cultural triangle of Seville, Cordoba and Granada, the rural landscape of Andalucia is breathtaking, and what better way to appreciate its diversity than on foot. The walks take us through rugged hills, picturesque fields of sunflowers, olive groves, the limestone peaks of Sierra de Grazalema Natural Park and the stunning El Chorro Gorge & Caminito del Rey. In this corner of Europe the excesses of modern life do not seem to have taken root and our home for the week is the perfect example: a rustic, homely cortijo in the heart of the agricultural countryside. During the week, a whole day is reserved for exploring the magnificent city of Seville. For those looking for more of a challenge, our departures graded level 4 feature longer walks on steeper terrain.
Highlights
Stay in a converted farmhouse with a swimming pool
Discover the fascinating Moorish history of white villages
Experience the real and authentic Spain
Walk the stunning Caminito del Rey
Key information
7 nights in a comfortable converted farmhouse with pool
5 days centre-based walking
Group normally 4 to 15, plus UK leader. Min age 16 yrs
Altitude maximum 1256m, average 612m
Travel by minibus
More challenging walking available on selected departures
What's included
All breakfasts, 5 picnic lunches and 6 evening meals are included
All accommodation
Caminito del Rey walk
Sep 28, Oct 5, 12 $2275 Oct 26, $2205 Nov 9, $2085 Dec 21 $2185 Feb 15, 2020 $2275
Spain & Portugal Escape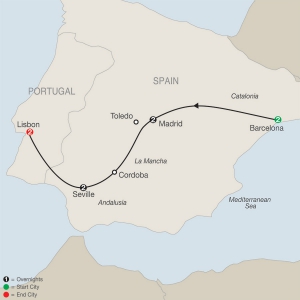 9 Day Tour from Barcelona to Lisbon
This Escape brings together the sights and cultures of Spain's and Portugal's most famous cities—Barcelona, Madrid, Cordoba, Seville, and Lisbon—and weaves them into one marvelous vacation. Fans of art and architecture are sure to be delighted by the visit to Barcelona's Sagrada Familia Basilica, architect Gaudì's masterpiece. Begun in 1882, it is still not completed. In Madrid, visit the famous Prado Museum, one of the world's most prestigious art museums. A guided walking tour in Cordoba showcases the sights, including a visit to the magnificent 8th-century Mosque of the Caliphs. In Seville, visit the Casa de Pilatos, with a splendid collection of Roman sculptures.
In Seville, you'll enjoy a special dinner with local specialties and Flamenco entertainment, and in Lisbon, a farewell dinner at a local restaurant. Throughout this Spain and Portugal vacation, you'll be accompanied by an expert Tour Director and Local Guides who will bring these destinations to life with in-depth, first-hand knowledge of the cities' histories, sights, cultures, and insider secrets. Magnificent churches and cathedrals, local specialties and wine.
Nov 7, 16, 23, 30, 2019 Feb 15, March 5, 7, 12, 14, 19, 21 , 2020 $1519
Dec 7, 14, 2019 Feb 8, 2020 $1389
Prices are per person in single, double or triple room occupancy.
Southern Spain Escape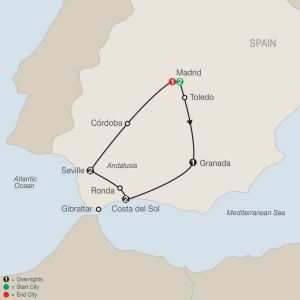 9 Day Tour from Madrid to Madrid
Escape to the inspiring sights of Madrid, Granada, Costa del Sol, and Seville with an off-season vacation in Spain. Miss the crowds and skip the lines and higher prices of the high travel season, and join us for the flavors of Spain. Begin in Madrid with guided sightseeing, and see the masterpieces of Goya, El Greco, Rubens, and more in Madrid's Prado Museum. Visit the houses of worship in Toledo, including the Synagogue, the 13th-century gothic Cathedral, and the Church of Santo Tomé—featuring one of El Greco's most famous paintings. Pass the rolling hills of olive and orange groves through Andalusia to historic Granada. Visit the grand Alhambra complex and the Water Gardens of the Generalife. Travel to the Costa del Sol and visit Plaza de Toros, an 18th-century bullring in Ronda. Next, to Seville—capital of Andalusia, filled with intriguing sights, including a tobacco factory depicted in the opera Carmen. Visit the magnificent Casa de Pilatos with its Roman sculptures. Enjoy a guided tour of Cordoba before traveling through the landscapes of Don Quixote to return to Madrid for a farewell dinner. This Southern Spain off-season vacation is an escape you won't want to miss!
Nov 2, 9, 16, 23, 30 ,2019 Jan 18, 25, Feb 1, 8, 15, 22, 29, 2020 $1449
Mar 7, 14, 21, 2020 $1449
Prices are per person in single, double, or triple room occupancy.
TORREMOLINOS Costa del Sol
Long Stay at the Bajondillo
This popular Torremolinos hotel complex it is located right on the beachfront and all of the apartments have beautiful ocean views. The outdoor pool, located in the gardens surrounding all the facilities of the hotel complex offers a perfect place to relax and sunbathe.
In the restaurant, as in the cafeteria and the ""Chiringuito"" (beach bar), you can taste all the delicacies of the area every night before enjoying one of our live shows including comedies, flamenco dancing, musicians and more.
24 hr Reception, hammocks, hairdresser, library, internet access, medical service, everything is covered, including information on the cultural and leisure activities specific to the area.
Inclusions:
† International flights with Air France on our group allotment
† Arrival and departure transfers
† Accommodation in a studio
† Local representative
Departing:
Toronto Nov 1 to 30 $1899
Montreal Oct 31, to Nov 28 $1948
Vancouver Nov 1 to 29 $1999
**taxes all included
Sunny Portugal Estoril Coast, Alentejo & Algarve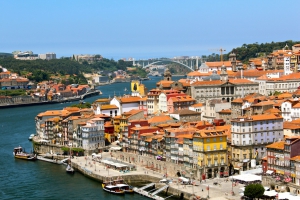 10 days/ 9 nights
Explore sunny Portugal, with its miles of dramatic shoreline and legacy of global discovery. Discover Lisbon your way with a choice of included sightseeing. Enjoy a three-night stay in a beautiful resort town on the Portuguese Riviera. Savor time to meander its narrow cobblestone streets, oceanfront promenade and quaint bay area. In Evora, step inside a medieval walled city with Roman ruins. Travel to Portugal's scenic "Silver Coast," dotted with charming villages and castles. Enjoy a sense of country life with an overnight stay in the heart of Alentejo's farms and vineyards. Find a wealth of Portuguese hand-made crafts like the famed azulejo hand painted tiles and unique items made of cork. Indulge in Portugal's regional wines during two winery tours. Be swept away by melancholy Fado tunes. Explore the Algarve's soft sandy beaches and classic fishing villages.
8 breakfasts, 6 dinners
2020
Feb 21 $1799
March 3, 17 $1999
March 27 $2099
April 14, 28, May 2, 9, 16, $2199
Portugal & Its Islands Featuring the Estoril Coast, Azores & Madeira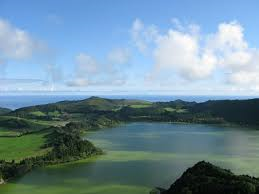 13 Days 12 Nights
Meals 11 Breakfasts 1 Lunches 6 Dinners
Discover the true gems of Portugal. Enjoy multi-night stays on the remote islands of São Miguel, Azores and Madeira, the "Pearl of the Atlantic." Marvel at the geothermal wonders of the Furnas Valley. Take in the beauty of the twin lakes of Sete Cidades and Lagoa do Fogo (Fire Lake). Enjoy charming coastal villages, beautiful botanical gardens and a wine tasting in Madeira. Experience Azorean culinary traditions during an interactive cooking demonstration. Explore Portugal's Riviera with visits to the charming fishing village of Cascais and chic Estoril. Lisbon comes to life as you tour this grand capital. Be swept away by the melancholy Fado tunes. Visit 5 UNESCO World Heritage sites, including the fairytale town of Sintra and the pilgrimage site of Fatima. Indulge in local cuisine, regional wines and traditional entertainment.
2020
March 20, April 17, 24 $2799 March 27 $2249
LISBON TO MADRID ESCAPE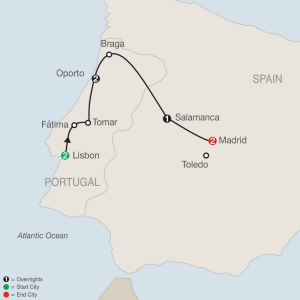 What could be better than spending eight days in Portugal and Spain? Spending them during the off season when crowds are fewer and travel prices are lower! Begin your European vacation in Lisbon to enjoy guided sightseeing through the Imperial history of the colourful city and explore the Alfama maritime quarter. In Fátima, hear the story of Our Lady of Fátima at the site where Mary appeared to three shepherd children, then travel to Oporto for sightseeing and port-wine tasting. Enjoy a visit to the colorful city of Braga before continuing on to Salamanca for a wine tasting and dinner at a hacienda. Stand before the masterpieces of Goya, El Greco, Rubens, and more in Madrid's Prado Museum. Eight days of sumptuous color, cuisine, and culture await you on this guided vacation in Portugal and Spain!
8 day tour
Full buffet breakfast daily; 3 three-course dinners: welcome dinner in Lisbon and a farewell dinner in Madrid at a local restaurant
LISBON: Welcome dinner; guided sightseeing, visit the Alfama Quarter
FATIMA & TOMAR: Morning stops
OPORTO: Guided sightseeing, visit the Stock Exchange, the Arabian Hall; enjoy a port wine tasting
BRAGA: See the remains of the castle
SALAMANCA: Local Favourite Wine tasting, dinner at a local hacienda; orientation walk
MADRID: Guided sightseeing, visit the Prado Museum; farewell dinner at a local restaurant
Headsets throughout the tour.
2020:
Jan 19, 26, Feb 2, 9, 12 $1199 per person
Feb 16, 19, 23, 26 March 1, 4, 8, 11, 15, 18, 22 $1259
Prices are per person in single, double, or triple room occupancy.